Welcome to Waikanae Boating Club
Here you can find out more about our club, including upcoming events, contact details, and membership information.
Email – waikanaeboatingclub@gmail.com   or 
Latest Newsletters
Newsletter 21/02/18
Newsletter Past Issues
Fishing For Youth Sunday 4th March 2018
We are still looking for sponsorship to help cover the costs that we occur over the day.
This year Youth with disabilities will be taken out for a day fishing around kapiti Island.
Sponsorship required for this event, will be much appreciated.
Waikanae Boating Club "Fishing for Youth" account details are:
Branch:  BNZ Waikanae
A/c Number: 02-0591-0018391-02
Reference: "your Name"
Graeme Sinclair
We are fortunate to have Graeme Sinclair come and have an educational talk with the kids that have disabilities over our Youth For Fishing weekend.
Graeme will be at the Club to have an evening talk with us also.
Last year's evening with Graeme was fantastic!
This will be held Monday 5th March @7:30pm.
Tickets are $30.00 this includes a light supper, these can be purchased at the bar during club opening hours.
Auction
We will have items to Auction off during the night of Graeme Sinclair's presentation. On offer are $750.00 worth of HOUSE OF TRAVEL vouchers, $300.00 COMPOSTING NZ vouchers.
We will also have raffles on the night so dont forget your change.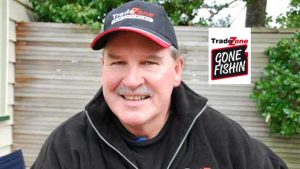 The Waikanae Boating Club/Galley Restaurant operate from Licensed Premises and are for the use of Financial Members and their guests who must be signed in via the Guest/Visitors book provided.. These facilities are not open to the General Public.
News
Waikanae Boating Club Weigh Master Contacts.2017-2018 In the event a weighmaster is not available any Committee Member is permitted to conduct the weighing process. It's important to register in the book provided your full name, date ,membership number along with the Boat Name that you landed your fish from. Arrived at the Boat Club and…
0 comments
Facebook